The Global Association of Christian Hospitality Professionals (GACHP)
 Proudly Presents The 14th Annual Food Service & Hospitality Ministry Conference.
Join us in Hampton, VA for the GACHP Conference Hosted by, Liberty Baptist Church 1021 Big Bethel Rd, Hampton, VA 23666, For the nation's largest gathering for Christian Hospitality Professionals.

The GACHP is excited to invite you to 14th annual conference. Our desire this year is to build a conference that meets your specific needs in your unique ministry. Everything at conference this year was designed with each of you in mind. For more information about the 2017 schedule visit our website.
1st time attendee $99.00
Single Registration $ 199.00
Attendee & Guest  $299.00

Team Registration ( up to 6 people ) $399.00
Day pass option: Can only attend 1 day  $49.00
GENERAL INFORMATION
The 2017 conference will be held at the beautiful Liberty Baptist Church. Our conferences are specifically designed for Christian Hospitality Professional from organizations of all sizes and types. They are planned to help equip you to fulfill your calling as a leader and more effectively take your organization and career to the next level of excellence! Please download the conference justification letter for your boss.
The conference will offer educational seminars for professional development taught by the industry's leading professionals. It will also inspire the conferees with world class teaching by dynamic keynote speakers.
KEYNOTE SPEAKERS:
Thursday July 20: Dr. Grant Ethridge 
Dr. Grant Ethridge is the Senior Pastor of Liberty Baptist Church in Hampton Roads, Virginia. He holds six academic degrees, including a Doctor of Ministry and a Doctor of Divinity. He served as President of the National SBC Pastors' Conference, as President of the Arkansas Baptist Convention, as President of the SBC of Virginia, and on many other state and national boards and agencies.
Dr. Ethridge became Senior Pastor at Liberty in 2006.  Since that time, the church has baptized over 4,400 people and has been frequently recognized in the Top 100 Fastest Growing Churches in the U.S. Liberty is a multiethnic, multigenerational, multisite church, with locations in Hampton, Suffolk, Chesapeake, and Williamsburg (coming 2017), Virginia.
Dr. Ethridge and his wife, Tammy, have four children and six grandchildren. They have one son, Christian, who went to be with the Lord June 4, 1992.
Saturday July 22: Pete Folch 
Pete Folch: Speaker/Trainer Founder/President of Second Wind-Finish Strong, Inc.
Pete Folch is an inspirational keynote speaker and accomplished trainer dedicated to teaching and motivating people and teams, to achieve peak performance and significance in their lives. Pete has a passion to help people discover renewed energy and re-discover their true potential …..and ultimately finish strong in the "race of life". Pete is a unique Ziglar Legacy Certified Trainer authorized to present Zig Ziglar's top 3 personal development programs as a keynote speech or as a classroom workshop. He is also a published co-author of "Ziglar Legacy – First Class All The Way." As a professional contract trainer with Pryor Learning Solutions, Pete has conducted workshops all over the U.S.
With a focus on "Redefining the Possible," Pete has tangibly helped hospitality and service organizations achieve record setting business results in 2016. With high integrity and excellent service he has trained and coached professionals in food service, health care, real estate, technology, education, coaching/consulting, church ministry, contractors, fitness/wellness, government and the military…as well as college/high school students. Known as positive, encouraging, inspiring and motivating … Pete thrives in helping others "finish strong". Pete can help you catch a "second wind" for your business and personal goals.
GACHP TRADE SHOW
Sponsored by: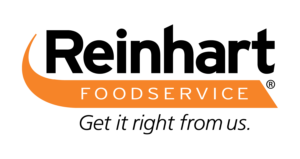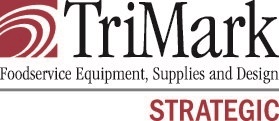 Along with all the exciting breakout sessions, the Trade Show is the central focus of the second day of the three day conference. You will have the opportunity to meet with every vendor on a personal level for more than just a "passing by" experience. The Trade Show is also the focal point of socializing and networking with other ministry leaders.
Exhibitors will include National and Local Companies which provide:
Kitchen Equipment
Frozen, grocery & dry goods
Paper supplies
Furniture
Cleaning chemicals
Specialized training
Coffee and beverage supplies
Other product and services
BREAKOUT SESSIONS
Topics vary each year with a focus on classes for our certification process. We have a variety of classes all designed to inspire and equip, taught by industry professionals and experts.
Topics for 2017 will include: TBD
Hotel Accommodations: Check the accommodations page on the website for full details

Transportation & Travel Information: Check the accommodations page on the website for full details
Weather in Virginia?
Weather in the month of June is High 80's during the day and mid 70's at night.

Clothing?
Please remember this conference is a Business Casual setting. It will be warm outside, but you may need a light sweater for inside during education sessions.
We look forward to seeing you there!