The Global Association of Christian Hospitality Professionals (GACHP)
 Proudly Presents The 16th Annual Food Service & Hospitality Ministry Conference.
                          Come join us Deep in the Heart of Texas and Deepen your love for Hospitality
Join us in Arlington, Texas for the GACHP Conference Hosted by, First Baptist Arlington, located at 301 South Center Street,           Arlington, TX. 76010. For the nation's largest gathering for Christian Hospitality Professionals.
The GACHP is excited to invite you to 16th annual conference. Our desire for 2019 is to build a conference that meets your specific needs in your unique ministry. For more information about the 2019 schedule visit the website for continual updates.
Single Registration $129.00
Attendee & Guest  $199.00

Team Registration ( up to 6 people ) $399.00
Day pass option: Can only attend 1 day  $49.00
GENERAL INFORMATION:
The 2019 conference will be held at the beautiful First Baptist Arlington, June 20th – 22nd. Our conferences are specifically designed for Christian Hospitality Professionals from organizations of all sizes and types. They are planned to help equip you to fulfill your calling as a leader and more effectively take your organization and career to the next level of excellence!
Please e-mail TheGACHP@gmail.com and request a conference justification letter for you to share with your boss.
The conference will offer educational seminars for professional development taught by the industry's leading professionals. It will also inspire the conferees with world class teaching by dynamic keynote speakers.
KEYNOTE SPEAKER: Kenn Kington
Kenn is one of the most popular Christian Comics on XM radio and performs regularly across the country, but Kenn is so much MORE than a comedian. Kenn has spoken to hundreds of companies giving amazing focus during change, maximizing productivity, developing record-breaking product launches, but there's MORE. Kenn was also a top 10 salesman in a Fortune 500 growth company. Kenn has written two bestselling books on relationships and records a regular radio show-podcast that inspires thousands to experience life to the fullest. When you hear Kenn, rest assured you will be entertained, encouraged, challenged and inspired but the greatest benefit is that YOU will leave with more hope, clarity, insight and motivation to experience true success and significance. http://www.kennkington.com/
GACHP TRADE SHOW
Sponsored by: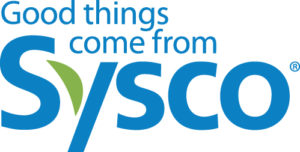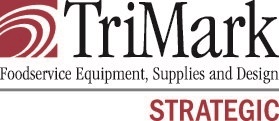 Along with all the exciting breakout sessions, the Trade Show is the central focus of the second day of the 3 day conference. You will have the opportunity to meet with every vendor on a personal level for more than just a "passing by" experience. The Trade Show is also the focal point of socializing and networking with other ministry leaders.
Exhibitors will include National and Local Companies which provide:
Kitchen Equipment
Frozen, grocery & dry goods
Paper supplies
Furniture
Cleaning chemicals
Specialized training
Coffee and beverage supplies
Other product and services
BREAKOUT SESSIONS:
The Abacus to the Computer:Technology – Theories, Models and Examples of Technology in Food Services Ministry. This seminar discussion class is designed to give examples of the uses of technology to assist in the administrative aspects of managing the Food Services Ministry at any size church.   Examples will include an extensive level an use of Microsoft Office programs (in specific – Excel), and merge documents from Excel/CSV files – with the goal of eliminating time consuming double-data-entry through linked spreadsheets and files.  The intent of this session is to expose the participant to various uses of technology (both desktop as well as online modes) and express needs for additional development – for follow up.
Biblical Hospitality: In this class we will open our hearts, look into the Bible to find the true meaning of Hospitality. Knowing that if big companies like Walt Disney can do excellent guest services, we as churches should do more excellence for The Almighty GOD. Come share and see why we all do Biblical Hospitality.
Life Cycle Nutrition: During this stage of life toddlers and preschoolers are learning taste, texture, and healthy eating habits while under our daily care. As pre-school food directors we need to make sure their nutritional needs are met. How can we do that while serving so many little mouths at one time?   This can all be accomplished while still following the USDA guidelines for meals and snacks, and together we can learn the tools needed to run a successful preschool nutrition program.
Volunteers: My kitchen crew is What?Developing, growing and maintaining a volunteer kitchen crew. Working with an all-volunteer kitchen crew can be very challenging.  Kevin has had the privilege to work with only an all-volunteer team of 32 people for 19 years.  Join Kevin in this break-out and learn how to develop and grow a volunteer team at your church.
How to handle stress and anxious in your ministry: Being part of the service and hospitality industry often means putting needs of others first, long hours, few breaks and continual demands that can keep you from taking care of yourself. This can turn into elevated levels of stress, anxiety, job dissatisfaction and depression.  We expect a lot of ourselves and often do not do a good job of taking care of ourselves. Together will look at what symptoms of stress, depression and anxiety look like in you and what they can look like in others. We will go over tools that can be used to help manage stress and depressive symptoms as well as discuss when to reach out for professional help for yourself and team members.
Building bridges with other ministries: This session is about working on relationships with other ministries, parents, church staff, vendors and everyone else we meet daily. Those that you partner with to serve events and those that you are serving. Almost everyone has had experiences where things didn't work well during an event and afterwards you thought about how it should've been handled. Perhaps you work in a church where there is poor communication or friction between support ministries. Perhaps you are serving groups who constantly want a filet mignon banquet on a hamburger budget. How do you deal with those issues? Maybe you have been doing the same events for the same ministries for years and charge the same amount for one group but a different amount for others. This session is designed to help address those and similar concerns.
Cake decorating: Cake Enhancement / Decorating PresentationCake brightens and adds excitement to any event. It can be a simple dessert that is simply enhanced, or you can create a themed cake and build an event and meal around your theme. Learn some simple techniques to enhance your dessert celebrations as well as ideas and techniques to add to your themed events.
Leading your volunteers from the balcony: Have you ever felt like…? "It takes so much time to train a new volunteer, I can just do it faster myself" Or "A volunteer will never do it as well as I can, so I may as well do it myself". In this class we will give you some insight into how to make your job not only a little easier but a little more effective by leading from The Balcony. I will share my personal experiences as a Director of Food and Hospitality using no staff, only volunteers, to further the Kingdom of God with his ministry.
Creating a Culture of Giving through your coffee program We will discuss ways that churches are using their coffee program, both drip coffee and full cafes, to create a culture of giving in their church while attracting millennials and young families. Best of all, not only will it not cost the church more money to run the program, but it will actually save them thousands of dollars a year. The Coffee With A Purpose program is designed to save the church money, provide for missions, create fellowship while building the community.
Let's Taco'Bout social media in ministry:  Learn to stop the scroll and make your voice heard in your audiences' news feed. We will take a look at tips and tricks on how to freshen up your social media and how to establish consistency, create brand image and make every post count.
Guest Services – The face of the church: How do we create a warm, welcoming environment for our guests. From the first step into the door to the last face they see when they leave your building. We will be going over how important your welcome desk is, to the material printed for your guests to utilizing your coffee shop/café and how that alone makes people feel welcomed and a part of community.
Human Resources to enhance your ministry: This session will help you with getting into writing your expectations for your staff/volunteers so that if/when disciplinary issues arise, everyone is one the same page. Having clear job descriptions and employee codes of conduct allow all parties involved to be on the same page and to work better together.
Food beyond the kitchen: In this class we will talk about ways to extend your church's food service ministry outside your 4 walls by taking it to the streets. Explore how to expand your ministry in feeding the homeless, shut ins and those in need.
Feeding the masses in minutes:  Meal/Buffet/Event Menu, Flow and Design – creative techniques & options. This class includes ideas for meeting with the ministries and clients. Getting a feel for their desires and expectations. Expected arrival pattern and resources available as well as staffing. We will discuss equipment and table placement, stations or no stations.  What is pre-set, what it is not?   What is the general traffic pattern of the room – what is the exit strategy?   The intent of this sessions is to help in effectively planning and coordinating the event.
         Cost effective menu planning and purchasing for your ministry       and Christian school Come join Chef Herb as he shares some ideas for cost effective menu planning and food purchasing. This class is for anyone with an active Foodservice ministry and /or Christian school lunch program.
Accounting in your kitchen: The Book of Numbers – and how to read it and what does it mean. This class will review basic accounting principles with Profit and Loss Statements (P&L), Balance Sheets, Food Costs and other accounting documents.   Review of Inventory process (static / perpetual) as well as Deferred and Accrued expenses & payments.  The intent of this session is to assist in understanding budgetary & financial documents as well as developing and understanding and ability for analysis.
Cooking competitions: We have 2 competitions scheduled for Friday ( 4 ppl each time ). There will be a written portion, a taste portion, speed round, knives skills and mystery box. Call Jenee at 407-504-2247 for more details and to sign-up.
Join Us For! Wednesday, June 20th for Pre -Conference Registration from 7-9pm at Hampton Inn & Suites, Ranger room. Catch up with old friends and meet new ones and pick up your conference binder before the conference begins. Light snacks will be served. This is a FREE event.
Join Us For! Friday, June 21st for a Texas Ranger's Game at Globe Life Park. This is a limited seating event and the first 30 attendees to sign up during registration will be able to attend. The game is a 6 – 10pm.  This event is paid for by CORD Inc. Event Closed!  All slots filled!
Join Us For! Saturday June 22nd for a trip to Waco, TX to visit and tour Magnolia Market. We will board a bus after the conference and go over for an afternoon of fun. This is also a limited seating event and the first 30 attendees to sign up during registration will be able to attend. Bus will leave at 1pm. This event is paid for by CORD Inc.
Hotel Accommodations: Check the accommodations page for full details
Transportation & Travel Information: Check the accommodations page
Weather in Arlington, TX?
Weather in the summer months are in the low 90's during the day and mid 70's at night.
Clothing?
Please remember this conference is a Business Casual setting. It will be warm outside, but you may need a light sweater for inside during education sessions.
We look forward to seeing you there!