The Global Association of Christian Hospitality Professionals (GACHP)
 Proudly Presents 2 Conferences in 2020
The First Inaugural Retreat & Camp Conference, being held March 10th & 11th, 2020 at Ridgecrest Conference Center
The 17th Annual Food Service & Hospitality Ministry Conference being held June 11th – 13th at First Baptist Hendersonville.
      Come join us in the beautiful mountains of North Carolina
Join us in March for our first Retreat and Camp Conference. This 2 day conference is designed for the Foodservice operator in a retreat or conference center. We have picked March to make it a convenient time for camp staff to come, learn and then have time to implement resources for the upcoming camp- summer season. The conference will offer demos, break-out classes, and an inspiring Key-note. Having it at Ridgecrest Conference center allows you a special opportunity to glean ideas and resources from the largest Christian Conference center in the US.
Join us in June for annual  GACHP Conference Hosted by First Baptist Hendersonville,  it is still the nation's largest gathering for Christian Hospitality Professionals.
For more information about the 2020 schedules visit the website for continual updates.
Camp pricing: Program fee
1st time attendee $99.00
Attendee & Guest  $149.00, or Attendee & 2 Guest  $199.00
Team Registration ( up to 6 people ) $399.00
Day pass option: Can only attend 1 day  $49.00
Servsafe: $95.00 ( See more details below )
Ridgecrest pricing: Hotel room $89.00 per night / Meal plan per person $46.00, that covers 4 meals
GENERAL INFORMATION:
Please e-mail TheGACHP@gmail.com and request a conference justification letter for you to share with your boss.
The conference will offer educational seminars for professional development taught by the industry's leading professionals. It will also inspire the conferees with world class teaching by dynamic keynote speakers.
Welcome Speaker: Art Snead
Key-note Speaker: Marcus White
GACHP TRADE SHOW
Sponsored by: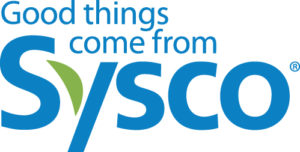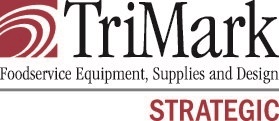 Along with all the exciting breakout sessions and demos, the Trade Show is the central focus of the second day. You will have the opportunity to meet with every vendor on a personal level for more than just a "passing by" experience. The Trade Show is also the focal point of socializing and networking with other ministry leaders.
Exhibitors will include National and Local Companies which provide:
Kitchen Equipment
Frozen, grocery & dry goods
Paper supplies
Furniture                                                                                                          Cleaning chemicals
Specialized training
Coffee and beverage supplies
Other product and services
BREAKOUT SESSIONS:
We will have 3 different sets of break-out classes, with the opportunity to have over 10 different classes to chose from that fit your unique services. Check the website often for updated classes and descriptions.
Join Us For! Join Us For!

Serv Safe Certification is $95.00 to be added to conference registration.  This is given by a Certified ServSafe Instructor on Monday ( 11am – 5pm ) at Ridgecrest before the conference officially starts on Tuesday. Your certification is good for 5 years. The $95.00 covers class, answer sheet, instructor and certification certificate. It does not cover the book. The book is not mandatory, but is the attendees choice to bring or not. Study material and pretest material will be sent to attendees e-amil before class.

Call 407-504-2247 for questions or more details.
Join Us For! Conference Banquet will be Tuesday, March 10th from 5:30 – 7:30pm at Ridgecrest in Johnson Springs. Attendees are invited for an evening of fun at our first annual Banquet. This is a FREE event for our attendees under the meal plan,  any additional guests are welcome for only $15.00 pp to be paid that evening.
Ridgecrest Accommodations: Check the accommodations page for full details
Transportation & Travel Information: Check the accommodations page
Weather in Ridgecrest, NC?
Weather in the spring months are in the low 60's during the day and mid 40's at night.
Clothing?
Please remember this conference is a Business Casual setting.
We look forward to seeing you there!