The Global Association of Christian Hospitality Professionals (GACHP)
 Proudly Presents The 15th Annual Food Service & Hospitality Ministry Conference.
Join us in Orlando, FL  June 28th -29th, 2018 for the GACHP Conference Hosted by, First United Methodist Church Winter Park, located at 125 N. Interlachen Ave, Winter Park, 32789 For the nation's largest gathering for Christian Hospitality Professionals.
The GACHP is excited to invite you to 15th annual conference. Our desire for 2018 is to build a conference that meets your specific needs in your unique ministry. For more information about the 2018 schedule visit the website for continual updates.
1st time attendee $99.00
Single Registration $ 129.00
Attendee & Guest  $199.00

Team Registration ( up to 6 people ) $399.00
Day pass option: Can only attend 1 day  $49.00
GENERAL INFORMATION:
The 2018 conference will be held at the beautiful First United Methodist Church Winter Park. Our conferences are specifically designed for Christian Hospitality Professionals from organizations of all sizes and types. They are planned to help equip you to fulfill your calling as a leader and more effectively take your organization and career to the next level of excellence!
Please download the conference justification letter for your boss.
The conference will offer educational seminars for professional development taught by the industry's leading professionals. It will also inspire the conferees with world class teaching by dynamic keynote speakers.
KEYNOTE SPEAKER: 
Thursday: Chef Gary LeBlanc:
Gary LeBlanc has over 30 years' experience in the hospitality industry, from busboy to hotel General Manager, beginning in New Orleans and continuing to 4 and 5 star resorts and conference centers Colorado, North Carolina and Virginia. He is the Founder and President of Mercy Chefs, a faith based disaster relief agency. The power of hospitality and a shared meal is a legacy of his Cajun roots and the influence of watching his grandmothers as they fed family, friends and strangers alike in during hurricanes of his youth. Gary met the Lord in 1974 as a high school senior and was ordained in 2007 as a Minister here at New Life Providence Church. Chef Gary has dedicated himself to the call to go feed people with the evidence of God's love and a message of grace and mercy.
GACHP TRADE SHOW
Sponsored by: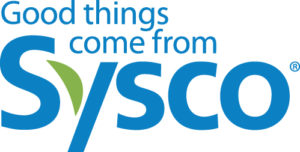 Along with all the exciting breakout sessions, the Trade Show is the central focus of the second day of the conference. You will have the opportunity to meet with every vendor on a personal level for more than just a "passing by" experience. The Trade Show is also the focal point of socializing and networking with other ministry leaders.
Exhibitors will include National and Local Companies which provide:
Kitchen Equipment
Frozen, grocery & dry goods
Paper supplies
Furniture
Cleaning chemicals
Specialized training
Coffee and beverage supplies
Other product and services
BREAKOUT SESSIONS
Topics vary each year with a focus on classes for our certification process. We have a variety of classes all designed to inspire and equip, taught by industry professionals and experts.
Topics for 2018 will include: 
Thursday classes include: How to brew relationships, Building an effective school lunch program, Connecting Ministries and a Kitchen Demo led by Herbert Small & Greg Bazemore.
Friday classes include: Event Planning – The Whole Process, Knife cutting skills 101, Building Momentum with Leadership, How to put more ministry into your Food-service, Catering in ministry, How to build a better volunteer, and a Kitchen demo led by a Gordon Food service Chef.
Hotel Accommodations: Check the accommodations page on the website for full details
Transportation & Travel Information: Check the accommodations page in February for full details
Weather in Orlando?
Weather in the month of June is High 90's during the day and mid 80's at night.
Clothing?
Please remember this conference is a Business Casual setting. It will be warm outside, but you may need a light sweater for inside during education sessions.
We look forward to seeing you there!